Sam Edmonds
I have worked with Helen Weinstein on developing a range of media productions. I am a freelance cameraman working in promos, documentaries, broadcast and brand films. Through my work I aim to bring the directors ideas/vision to the screen to tell each particular story.
My most recent project working on the team at Historyworks is for a documentary film, with the working title 'Living with Art". For this film I am the Lighting Cameraman. The documentary is commissioned by York Art Gallery about the art collecting of Anthony Shaw, currently on show at the new exhibition for Ceramic Art. The finished film explains how the collection was brought together and its role within the domestic environment; it also explores its next home at the York Art Gallery.
Through my freelance work I have worked with a range of media production companies including BBC, ITV, Channel 4, Formula 1, Shine, Liberty bell, Carwell Casswell and Relentless films.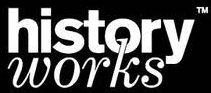 » Work with us