About us
Formed from a broad range of highly talented media industry professionals, Historyworks prides itself on bridging the gap between knowledge and public engagement exploiting creativity to create lasting impact.
We believe that individual craft skills are the basis of a quality product and to that end employ those team members with the specific expertise to bring our clients' projects to life. We focus on how best to realise a strong narrative and compelling story telling, because we all know that human interest stories are the most powerful ways to communicate information to the public.
We aren't the cheapest but we are aware that budgets are under constant pressure so we are efficient at tailoring our scope to meet ever decreasing funding and tight timescales.
What is central to our approach is to make sure that everyone enjoys working on every element of every project. We always spend significant time in conversation with you to listen to you and understand what you want; and then with you create a striking media product that is the result of collaboration across the board. Our clients like us and return to work with us. You may too!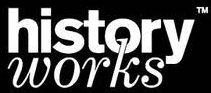 » Work with us