Jon Calver
Business & Technical Director - for Historyworks I oversee all the business side of our productions and projects, also assess the technical needs with accessibility, compatabiity, procurement and costings. We often need licenses for recording on sites and consent for working in public spaces, and for this we liaise closely with our media lawyer, Ian Bloom, who is an important assett to guide public history productions for Historyworks. We also provide guidance to other projects in matters of technical sound and camera consultancy and training, and also for negotiating licences and writing consent forms for recording and filming.
By profession I work mostly for BBC productions and for the Heritage & University sectors with HIstoryworks, as a freelance sound designer, audio content producer for web, film, television, radio, sound installations, podcasts, downloads and app content and I also train others in those fields. With HIstoryworks we have provided the training and production for a raft of University projects, also for museum installations and heritage site public engagement projects.
With Historyworks teams I have been the Sound Producer on:
- the series of MIchael Rosen film projects devissed by Historyworks for working with school children in Cambridgeshire for poetry and storytelling inspired by 'history beneath your feet' which you can see at the 'Creating My Cambridge' website
- the sound and illustrated podcast production for the 'Stuarts Online' project which was recorded on varioius locaitons around the University of Oxford, including the Ashmolean Museum, the Bodleian Library & Jesus College
- the Jewish History trail to mark Holocaust Memorial Day which was recorded and filmed in York from 2014 and updated on various occasions to include new research and participatory input from communities in York
- the film series produced by Historyworks about the Collector, Anthony Shaw, for showing in the new Ceramic Art floor in York Art Gallery, with both an audio and sub-titled version
- the Winterbottom and Eaton documentary film "Once More With Feeling";the "Five Sisters" film working with the artists Matthew Collings and Emma Biggs for YMT's York St Mary's Art Installation;
- the documentary film for the "Black Page" exhibition for the Lawrence Sterne Trust heritage site at Shandy Hall
» See a range of our documentary film shorts
I have a long association with Helen Weinstein and over the years. We have made countless documentaries, several broadcast on BBC Radio.
We have worked on oral history and sound and music projects with the composer Karen Wimhurst, including "Downstream" commissioned by the NGO "Common Ground", and "Memory Like Shells" for BBC Radio 4 with performances by the Allegri String Quartet.
In October 2009 Helen and I worked together on an oral history and sound installation poem with the workers who maintain York Minster, called "Minster Voices", and we're looking to repeat that success in autumn 2012 at a similar installation at the York Mansion House.
» See a range of our sound projects
BBC, Oral History and Cultural Sector Work
Whilst at the BBC I took on many roles from sound recordist on "TheLong View", to chief base engineer on "Sport on 5", from live soundmixer on location in South Africa for Radio 3, to producer of theRadio 4 documentaries "Cut Price Classics" (a light hearted look atthe history of cheap classical records) and "Speak Spirit Speak"(about the voices of the dead on tape).
I'm currently managing a team working for Loftus Audio at BBC Interactive collating the Radio 4 archive and making some of it available to the general public.
With oral historian and broadcaster Alan Dein I have worked on the King's Cross Voices oral history project, (specifically the ArgyleSquare Sound Trail) and the exhibition Pasts Unearthed which looked at the history of St Pancras station prior to its re-opening as St Pancras International.
In association with producer Sally Flatman and the Reverend NicholasHoltam I produced the audioguide for the refurbished St. Martin-in-the-fields, Trafalgar Square. As part of the project "Teaching on the move" I worked with historian Professor Arthur Burns of King's College London training students to record and edit their own audio content for use in their research and for dissemination to a wider audience. I've also worked at King's on the aural part of the research project Twins Early Development Study for Rachel Ogden of the Psychology Department.
I've worked with Sarah Dunant on podcast/vodcast material to promote the launch of her new historical novel "Sacred Hearts".
Just finished or about to go into production:
recording Series 4 of the medieval sitcom "The Castle" with Pozzitive TV for Radio 4 Extra
editing a drama about the relationship between Arthur Lowe and John Le Mesurier – "Dear Arthur Love John " for CPL Productions and BBC Radio 4
recording and mixing the music for the next iPod series for Loftus Audio and BBC Radio 4.
recording the series of "I'm Sorry I Haven't a Clue" for Random Entertainment and Radio 4
sound recordist on the short film "Deafblind" directed by Ewan Bailey – shortlisted for the Sundance film festival awards 2012.
Skills
I prefer to take projects through from conception to delivery and own a wide range of audio/visual kit to facilitate this. I specialise in location sound recording and audio post production. I train people on both windows and mac software, on recording techniques and and on writing scripts for broadcast and if I have my arm twisted may be persuaded to repair Apple Macs.
I can be contacted at studio5c@btopenworld.com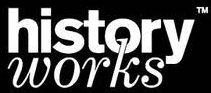 » Work with us