Ross Casswell
I am a freelance film-maker working across the board from documentaries through to promotional films. I have worked with IPUP both as a practitioner of film and in an advisory capacity, teaching students the rudimentary skills of both film production and post-production.
Working for Historyworks in association with IPUP, I have filmed and edited a series of promotional films for the Lawrence Sterne Trust at Shandy Hall, including a rare 'In Conversation' with prolific film-maker Michael Winterbottom and producer Andrew Eaton. I have also filmed/edited numerous other 'In Conversation's with leading broadcasters, notably Dan Snow and Simon Schama, and filmed/edited a promotional film, 'Five Sisters', which documented an art installation by artists Emma Briggs and Matthew Collings.
I have worked with Helen Weinstein, Director of IPUP and founder of the media production company, Historyworks, for many years. Our first collaboration was on a feature for Channel 4, 'Blood On Our Hands', a documentary about the English Civil War. Both of our roles were many and varied, equipping us with both the experience and knowledge to produce films and for myself, it served as the springboard to becoming an independent film-maker.
Since working as a freelancer, I have picked up broadcast credits as Visual Designer, Graphic Designer and Editor, Production Assistant and Second Camera working on such projects as 'The Play's the Thing', 'Balderdash and Piffle', 'Greatest Cities of the World' and the 'Making Of' for the feature film 'Bunny and the Bull'. In the corporate field, I have produced and directed environmental films for Jaguar Land Rover's 'Our Planet' and promotional films for Transport for London, Relentless and Edge Design. For examples of my work, please see my website.
http://www.carwellcasswell.com/
Skills
As an independent film-maker, I have the skill set to deliver a film from concept to actuality. I am an experienced Camera Director, Operator, and Editor.
Training
As a film practitioner, I offer guidance to novices in selecting and purchasing equipment to suit their requirements, introducing the range of skills needed for researchers to capture their project on film and to see their film through to edit and post-production.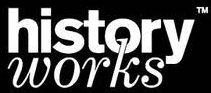 » Work with us