Rick Taylor
I am an experienced freelance web designer and developer. Over the years I've worked with clients from a range of sectors including:
media and journalism
education
retail
charity and third sector
start-ups and entrepreneurs
The Historyworks site is one example of my work (using branding and photography supplied by other Historyworks members). For more, please visit my online portfolio.
I enjoy working collaboratively with other designers and developers, but am equally at home taking an online project from the very earliest conceptual stage through to completion. My broad base of tech and other skills (see below) means I am able to work flexibly with my clients to deliver what they need. You can email me directly.
I also communicate clearly and effectively without resorting to technical jargon (even though I am a Masters maths and computer science graduate!) It is important to me that my clients can have confidence in what I am undertaking at every stage of a project.
Key skills
Combination of solid design and programming experience;
Flexible, informed and professional approach;
Clear, straightforward communication;
Understand of business cases and budget constraints.
Preferred technologies and languages
HTML(5), CSS(3)
Javascript / jQuery
Python / Django
PHP / Codeigniter
Java / Spring
MySQL
Redis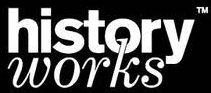 » Work with us