Sam Johnson
Sam Johnson is a Freelance Researcher and has worked with Helen Weinstein and Jon Calver on a range of projects, researching, writing, editing, transcribing and archiving content for both the Institute for the Public Understanding of the Past (IPUP) and Historyworks.
Prior to his work with Historyworks, Sam worked as an intern with Dan Snow's award-winning production company Ballista Media on their educational iPad apps Timeline Battle Castles and Timeline WW1. He has also held the position of Research Associate with the Institute for the Public Understanding of the Past (IPUP), helping to research, write and deliver material for the 'Experiencing the Great War: York in World War One' walking trails across a number of platforms, as podcasts, web apps and leaflets.
He worked as a reviewer and administrator on the Arts Council-funded project 'Supporting Practice in Participation'. This collaborative project between IPUP, The Diversity in Heritage Group (DHG), The Collections Trust, and The British Museum pools expertise about public participation from museums, heritage institutions and arts organisations into an online portal (accessible here http://www.collectionslink.org.uk/discover/participation).
Sam was also commissioned to write reports for three workshops funded by the Arts and Humanities Research Council (AHRC) and coordinated by the Science Museum, London, IPUP, the University of York and the Centre for the History and Philosophy of Science at the University of Leeds. Entitled 'The Public History of Science, Technology, Engineering and Medicine', these workshops were designed to facilitate relationships between UK heritage organisations and research institutions, and to encourage reflective practice. The reports can all be found on the Historyworks website here.
Sam's previous work with Historyworks has included researching content for a site-specific audio installation at the Audio Digital FX conference organized by the University of York's Audiolab. The installation, 'To Fight or Not to Fight', expanded on the success of IPUP's walking trails and drew on archival material as a source for the dramatized story of the tribunal of a Conscientious Objector during the First World War.
As Research Assistant for Historyworks, Sam has created an online archive of cross-media discussions surrounding the Bank of England's recent decision for Jane Austen to be represented on a banknote and the misogynistic abuse following that decision (accessible here), as well as cross-media discussions about the commemorations for the centenary of the First World War (accessible here). He also worked with the Historyworks team on a commission from BBC Radio York to produce a series of short documentary dramas about the history of York in the First World War. Drawing on stories uncovered during the research for the walking trail, these radio programmes illuminate how the First World War effected the lives of the citizens of York. They centred on the often forgotten and untold stories of women, children, work, play, imprisonment and casualty. You can find out more about these and listen to them here.
He was also part of the BBC team that hosted an online multi-platform discussion about whether Britain was right to enter the First World War. This involved a pre-recorded television debate, an online debate on Twitter, and a radio discussion that involved historians, broadcasters, and audiences across those platforms. Yopu can find out more about the debate by clicking here.
Most recently, Sam has worked with Historyworks as researcher, administrator and co-ordinator on the Cycle of Songs project. Cycle of Songs is an Arts Council England funded project commissioned by Cambridge City Council to mark the Tour de France's visit to Cambridge on 7th July 2014. Nine songs were commissioned from a wide range of composers and poets, and were inspired by historical research and based on words from original sources that related to iconic locations along the Tour's route in Cambridge. The songs were all performed by local choirs, musicians, and poets to make a free app for Cambridge to leave a lasting digital legacy. In this role, Sam provided organisational support, research, web and print writing, photo and film editing, publicity and marketing journalism. He also supported the success of public engagement for Cycle of Songs by creating a community through regular email updates, sharing photos and films, and establishing and maintaining the website as an easily accessible and welcoming resource for users. To find out more and see examples of Sam's work on Cycle of Songs you can visit the website at www.cycleofsongs.com.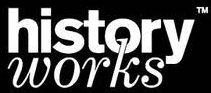 » Work with us