'The Collector' Film

Historyworks was thrilled to be commissioned by the Anthony Shaw Trust for York Art Gallery to film the unique collection of twentieth century ceramics in a domestic dwelling in a Chelsea Mews, and to make a film telling the story of the collector, Anthony Shaw, his motivations for loaning the Collection in perpetuity to the York Art Gallery and then to capture how the collection was presented in the new Centre of Ceramic Art (CoCA). Our film is installed within CoCA at York Art Gallery, played out on a round table in the domestic setting so that visitors can view our film for insights into this unique ceramic collection and the collector. Enjoy our film!

Five Sisters

Commissioned by the York Art Gallery to show the public how the artists, Matthew Collings and Emma Biggs, construct their paintings and sculptural mosaics, using thousands of fragments of medieval pottery shards. This film was used in the gallery space and audience feedback was positive, saying they enjoyed having the artists explain their design of colour, shape and form, and their motivations to relate the art work to the stained glass called "The Five Sisters" in York Minster.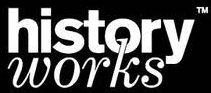 » Work with us