'The Collector' Film
Film for the CoCA: Centre of Ceramic Art about the Collector, Anthony Shaw.
Historyworks was thrilled to be commissioned by the Anthony Shaw Trust to film the unique collection of twentieth century ceramics in a domestic dwelling in a Chelsea Mews, and to make a film telling the story of the collector, Anthony Shaw, his motivations for allowing the Collection to be loaned in perpetuity to the York Art Gallery and then to capture how the collection was presented in the new CoCA galleries at York in the Centre of Ceramic Art.
Historyworks hugely enjoyed helping Anthony Shaw to tell his story of collecting, carefully lighting the works as they were handled in a domestic setting, and underlining Anthony's pleasure in viewing ceramic art. Our film now plays out within the galleries, set out on a round table in the domestic setting so that visitors can have a glimpse into the motivations of this unique collection and the collector. Enjoy our film!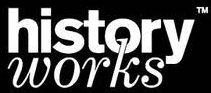 » Work with us