20 Podcasts for Stuarts Online

Commission to produce 20 'in conversation' recordings illustrated with original sources.

The academic team from the AHRC funded 'Stuarts-Online' project selected the topics for the twenty short illustrated podcasts, produced by Historyworks as twenty films on vimeo . We were aiming for these to be of 5 minutes duration, but because so many of the sources and their interpretations are *new* to audiences, we found that most of the films needed 12 to 15 minutes to engage and explain the sources. Jon Calver of Historyworks, recorded all of these short films and edited them using final cut pro X. It was Jon's idea too in the training workshop when it was challenging for academics to communicate to a wide audience beyond academia, that the best format would be for all of the recordings to be 'in conversation' with a questioner from the academic team and an expert responding. To see ALL the podcast/films at Stuarts-Online here. And do view an example below, a film about the Execution of King Charles:

British Museum keynote

Commissioned for the opening keynote at the British Museum called "Cultural Equalities Now" , this podcast with the politician Estelle Morris was designed for a conference website so that the speakers and participants were able to share with colleagues and discuss before the conference, and the press were provided with content for their press releases and press quotations.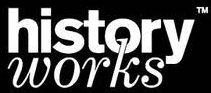 » Work with us