The Stuart Era in a Digital Age

Commissioned by the AHRC- funded Stuarts-Online project, the idea for the film was advocacy. Historyworks coached the academics to speak to camera for individual pieces about their research, and then to showcase the project by underlining to an audience new to the Stuarts, why the history and literature of the period is so compelling, to give insights into new understandings, and to introduce the new resources. See:

Shandy Hall

Commissioned by the Laurence Sterne Trust the brief was to make a short documentary film to show on the website of the heritage site in order to entice the public to visit the tucked-away gem called Shandy Hall. Accordingly, the Curator was wanting a film that was artful in giving potential visitors an enticing glimpse of the quirky riches contained in the home of Laurence Sterne but not wanting us to show too much of the contents and the curator's tour, but give sufficient as a taster to the public to visit in person to see and hear more.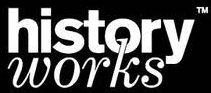 » Work with us