Michael Rosen's Workshop for Teaching Professionals - The Pleasure of Reading & Writing is postponed due to Covid19
Date: Monday 29th June 2020 workshop is postponed due to the Covid19 pandemic. We will keep the info online here as we hope to postpone to the same timings and venue to a date in the Autumn of 2020 tbc.
Time: 4pm (ends 6pm)
Venue: Trumpington Community College, Lime Avenue (off Long Road), Cambridge CB2 9FD (6mins walk from Cambridge Guided busway Route A from central Cambridge Railway Station) FREE PARKING AVAILABLE by the school for cars and cycles.
Booking Info = Tickets are available so book your place via: https://michaelrosen2020cpd.eventbrite.co.uk
Workshop organized by Historyworks with star speaker, Michael Rosen: In this CPD workshop, author Michael Rosen & public historian Helen Weinstein, will introduce teachers to ways of supporting students to improve their reading and writing of both poetry and prose. Historyworks has made a huge number of free resources with Michael Rosen for Cambridgeshire schools, which we will showcase at the event. All participants will receive two signed books from Michael Rosen, the latter recently published, aimed at primary and early secondary school teachers. Teachers will be taken through Michael's guidance about how students can be encouraged to embrace reading and also improve the content of their writing by evaluating their narrative ingredients using his top tips. Helen Weinstein will showcase a variety of resources including history stories, walking trails, poetry and songs which have been devised by Michael Rosen and Historyworks, for teachers to use both inside and outside the classroom, to enhance learning across the curriculum. The main aim at the end of a long school day will be to inspire teachers, share practical tips and free resources, have fun with words in poetry and prose, and also eat chocolate cake together!
Hosts: Kindly hosted by Adrian Kidd, Headteacher at Trumpington Community College; and Rae Snape, Headteacher at Milton Road Primary, who will speak about 'My Cambridge' programme and the importance of giving all Cambridge school students cultural opportunities and cultural confidence as a life skill!
Tickets: £10 Teaching & Education Professionals includes 2 books to follow-up with MIchael's hot tips in the workshop or £1 (ADMISSION ONLY for those on low income, but books need then to be purchased for £5 cash)
Fee covers refreshments plus Michael Rosen's NEWEST book for teachers called "Reading for Pleasure" and you can select one of the following helpful to your school role from :"Writing For Pleasure" and "Why Write? Why Read?" or one of Michael's other fab recent books to help with literacy in the classroom called "What Is Poetry?" and "Poetry and Stories for Primary and Lower Secondary Schools". If you want more than two books, please bring £5 per book payable by cash on collection. Michael is happy to sign your books for you at the end of the session!
'Please use our flyers to circulate on social media, and please invite friends and colleagues directly to these events using our poster which you can download below'
TBC FLYER DESIGN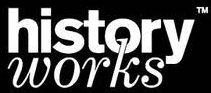 » Work with us