Cambridge WW2 Commemoration
Between Spring and Autumn 2020, we've been marking 75 years since the end of World War Two with VE Day Commemorations.
HistoryWorks has produced a short film to share because due to the Covid restrictions all talks & history tours have had to be online. VE Day season in Cambridge has therefore seen Helen Weinstein asked to give talks marking 75 years since the end of World War II sharing research, talks, and a walking tour film!
The film below presented and produced by Helen Weinstein, tells the story of how Cambridge experienced the bombing raids in World War 2, showing it is a myth that Cambridge was not impacted because there were 50 homes destroyed, 2000 homes damaged, and many deaths and casualties. The film shows how the residents and businesses near the railway line were impacted.
The focus of the history trail film is to visit sites in the area known locally as Sturton Town, linking the Mill Road Railway Bridge to East Road and Newmarket Road. The tour includes the location of the air-raid shelter on Gwydir Street, the bombing of Vicarage Terrace on the night of June 18th 1940, and the Mill Road Bridge bombing on 30th January 1941, taking in the VE day street parties which took place 75 years ago. Helen shares letters, newspaper accounts and eye witness memories of civilian experiences from 1940s Cambridge.
Please click on the link below to watch Sturton Town World War 2 History Tour: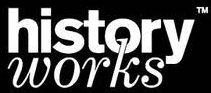 » Work with us