Stuarts Online - films & website
Historyworks was commissioned by the AHRC funded project called STUARTS-ONLINE to make 27 films & the project website in collaboration with the academic team. Together we planned closely to film original seventeenth-century sources in stills and use these to illustrate a variety of media products and at the same time run a series of workshops to train the academic and curatorial team to communicate successfully!
The collaboration has been a huge success with Helen Weinstein and Jon Calver coaching the academic and curatorial team members every step of the way! The motivation of the project is to tempt more sixth-formers and their teachers studying A'level History and English to work with original sources, thus it was very important to show contemporary sources on screen and to give lively analysis to engage this age-group of young teachers/students.
Historyworks produced 20 illustrated films/podcast-style, 1 advocacy film, 5 biog films of the academic team, a timeline animation narrated by David Mitchell, the project website, and all the recordings and stills photography to illustrate the podcasts, the films, and the website, where you can see all these resources at Stuarts-Online.Com
The academic team included Professors and Heads of Department, through to Junior Researchers, PhD students, and some MA and UnderGraduate student performers. The curatorial team included a range of experts from the Ashmolean Museum and the Bodliean Library in Oxford. The education team included the Shakespeare Birthplace Trust and the leader and students of the Seventeenth-Century A'' Level teachers course at Oxford Brookes.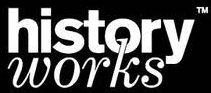 » Work with us