Stuart-Online Films
The brief for HistoryWorks and the sharing of original sources envisaged for A'Level Students & their Teachers
The academic team selected the topics for the twenty short illustrated films. We were aiming for these to be of 5 minutes duration, which we know is an appropriate time to engage young teachers and students! However, because so many of the sources and their interpretations are *new* to audiences, we found that most of the films needed 12 to 15 minutes to engage and explain the sources. Jon Calver, Technical Director of Historyworks, recorded all of these short films and edited them using final cut pro. It was Jon's idea too in the first workshops when it was hard for the academics to speak fluently for a wide audience beyond academia, that the best format would be for all of these short films to be 'in conversation' with a questioner from the academic team and an expert responding.
The scripts were all shaped up by a process of a spine of the argument with the key sources mapped out by the academic team, and then the honing of the illustrative argument taking place with Helen and Jon helping listen and fill gaps in knowledge for a wider audience during the recording process, then skillfully edited by Jon afterwards!
We early on made the decision together NOT to have these short films showing the academics on camera throughout, but instead to treat them as illustrated podcasts, so that the viewer would be focused all the time on learning about the look and interpretation of original seventeenth-century sources.
Do find the 20 illustrated films here! See below in the following sub-pages that there are a variety of subjects and speakers beyond the core academic team, including Professor Justin Champion, History Department at RHUL; Dr Ian Archer, History Faculty, Oxford University; Dr Alexandra Franklin of the Bodliean Library; and Matthew Winterbottom and Giovanni Vitelli of the Ashmolean Museum.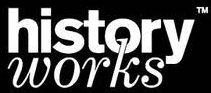 » Work with us