Historians & Brexit: Debating the Past around #Brexit
Debating the Past post-Brexit is at the planning stage for a debate organized by Historyworks for 2018, where we plan to have a range of historian 'expert' witnesses to reflect about the nature of the historians' debate over Brexit during the past three years. The resources here on the webpages bring together some of the key articles and podcasts, plus some relating to the political voice of historians and the role of the historian in society, including pieces which challenge or advocate for the historians' role in the media!
Debating the Past was kicked off in May 2015 by a controversial article, 'Britain; apart from or a part of Europe?', published in 'History Today' by David Abulafia which created a flurry of blogs and twitter debates using the hashtag #HistoriansforBritain (find their website here: http://historiansforbritain.org/) The debate was perhaps a logical riposte to The History Manifesto published by Cambridge University Press - see Historyworks' overview of this debate here: http://historyworks.tv/projects/2014/10/22/the-history-manifesto/ Abulafia argued that Britain possessed a history and culture which set it apart from the rest of Europe, and claimed that this justified 'a substantial change in Britain's relationship with the EU'.
During the remainder of 2015, historians were concerned with validating or undermining Abulafia's statements. In early 2016 discussion moved to wider issues about whether the UK should vote to leave or remain within the EU. After the referendum result, the debate changed once again, to consider diverse issues such as the role of historical narrative in political visions for post-Brexit Britain, the future of Anglo-Irish relations, and whether or not Brexit qualifies for 'historical turning point' status.
Please use the tabs on the right hand side of this page to explore the historical perspective on this significant modern event, and we've archived significant articles and podcasts and conferences year by year. If readers spot any gaps or omissions, please let us know, by contacting Helen Weinstein via historyworks@gmail.com.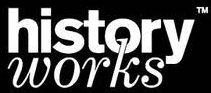 » Work with us