Walking History Tour of a Victorian Neighbourhood in Cambridge
Helen Weinstein, Director of HistoryWorks in her role as Community Historian for IronWorks, will lead a history walking tour of the area known in the Victorian era as 'Sturton Town' located in CB1 Cambridge.
Time and date: 2pm Sunday 4th December 2022
Location and meeting point: Former Library, Mill Road, Cambridge, CB1 2AZ
Event description: The 90 minute history tour will start at the former Mill Road Library on the corner of Mill Road and Headly Street and end at the Geldart pub on the corner of Ainsworth Street and Sleaford Street, starting at 2pm on Sunday 4th December.
The history trail will feature a tour of the IronWorks site including the local businesses of the Headly Iron Foundry and the Coprolite Mill, Sarah Scarr 's dressmaking shop, Hannah Laurie's Laundry, the Sturton Town Brewery, the Co-Op Dairy and Abattoir, Henry Cable's Bakery, and the numerous pubs of the area no longer extant featuring the Beehive, the Claremont, the Great Eastern, the Malt and Hops, plus beer tap rooms at the British Empire Stores and Worboy's brewery. The history tour will give an insight into the working lives of the people of the area known in Victorian times as 'Sturton Town', located between the Railway line, Mill Road, East Road, and Newmarket Road. It will be a short walk with lots of stopping points, and will end with a Q&A outside and then inside the Geldart pub for those who want to converse afterwards. All are Welcome!
Tickets: No tickets, just show up for the event. The tour is free and unticketed, with donations requested for the Red Cross and Refugee Hardship Fund. Other local blue badge walks charge £10 for adults and £5 for children, so if you can, please donate £notes at the event where there will be official Red Cross donation boxes circulated at end. Any questions in advance, please email to Helen on historyworkstv@gmail.com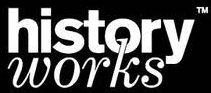 » Work with us