Voices of Hope & Healing by Michael Rosen

VOICES OF HOPE AND HEALING BY MICHAEL ROSEN
'Voices of Hope & Healing' is a Poetry and Song Concert on Sunday June 26th in Cambridge which is free and unticketed and ALL are invited to come along ton show & share empathy and support for refugees & asylum seekers. Michael Rosen will be performing and presenting this fundraiser in aid of the Cambridge Refugee Hardship Fund. You can donate at the event or online.
VOICES OF HOPE & HEALING
Sunday 26th June 2022
3.45pm for 4.00pm start
Cambridge Corn Exchange
Wheeler Street, Cambridge CB2 3PQ

Free & Unticketed
Donations to fundraise for refugees
& destitute asylum seekers via
https://CE for.c.uk/donate/
HistoryWorks and Michael Rosen present 'Voices of Hope and Healing' which will be a moving fundraiser event to mark Refugee Week and Holocaust Memorial on behalf of Cambridge City Council & partnership with DoSoCo Foundation Composer Andrea Cockerton, with performances by Primary, Secondary and Sixth Form Schools in Cambridge.
Please come along to hear poems performed by Michael Rosen offering words of comfort & kindness to show our humanity and love for others. Many of the poems will be from Michael's volume of poetry called 'On the Move. Poems about Migration' plus many new poems, stories, song lyrics especially commissioned for this event!
New Songs have also been composed to Michael Rosen's lyrics composed by Andrea Cockerton which will be premiered at the event & performed by the DoSoCo Foundation Choir & CAP Singers.

In addition, there will be dance and drama performances inspired by Michael Rosen's words and storytelling about his family that were missing at the end of World War 2 and these poems and stories reveal Michael's journey to discover they were murdered at Auschwitz.
These pieces, including a new work called 'Tracing' are performed to Michael Rosen's words by Youth Elevation Dance Company with choreography by Helen Garner and music composed by Alex Cook. Further moving pieces of physical theatre will be performed by the Cambridge Academic Partnership Drama Group with choreography led by Russell Burgees. Michael will use his own words to tell the story of Oscar and Rachel as they were captured by the Nazis and put on a cattle truck and this will be followed by a powerful drama about those who were on the same convoy but who escaped from the train.
This year we are collecting donations for the Refugee Hardship Fund which is administered by Cambridge Ethnic Community Forum Refugee services, supporting refugees, especially newly arrived refugees from Afghanistan and Ukraine, and destitute asylum seekers. Please consider making a donation and go to the fundraising information page https://cecf.co.uk/donate/
This concert promises to be both moving and uplifting and is suitable for children from KS2 onwards. We suggest that children under 9 years of age only attend at the discretion of adults in their family to follow-up and guide their children to discuss issues they will hear and learn about during this civic event. We very much look forward to seeing you there. We would please ask that you arrive from 3.45pm onwards so that you are settled in good time for a 4pm start. The event will end by approximately 5.30pm.
For more information about this civic event with links to find out more about Michael Rosen's poetry, please go to the page at the HistoryWorks community project website at: http://www.creatingmycambridge.com/events/ OR contact Ariadne Henry, Community Development Officer, Cambridge City Council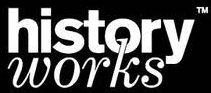 » Work with us