Michael Rosen Events with Historyworks
Michael Rosen continues his fantastic partnership on our Public Art and Public History projects, co-creating events and composing poems and songs with themes devised by Helen Weinstein and the team at Historyworks. We are having a wonderful two years for the first series of 'History Beneath Your Feet' trails in Cambridge with our first cohort of 8 primary schools collaborating with their communities and cultural institutions. And the good news is that Historyworks has won further funding so we will be working with a further 8 primary schools researching 8 new history trails with a narrative scripted by Historyworks and narrated by Michael Rosen, with hundreds of children writing their own poems and songs inspired by the places and people along their history trails. We will also have new poems written and narrated by Michael Rosen, plus funny songs devised by Helen Weinstein in partnership with the songwriters at CBBC's Horrible Histories and set to music by Cambridge choir leaders and musicians, Bethany Kirby and Mario Satchwell, with actions and movements created by Rebecca Powell, so there will be cultural opportunities for children and their families to be involved across Cambridge at school and community workshops and events! We will also promise to have further CPD events for teachers and museum and heritage and community group practitioners! You can find out more here:
---
Michael Rosen's Workshop for Teaching Professionals - Wednesday 7th March
Date: 7 March 2018
Time: 4pm Chocolate Cake social followed by 4.30pm/6pm Workshop with Michael Rosen and Helen Weinstein, supported by Historyworks.
Venue: Trumpington Community College, Lime Avenue (off Long Road), Cambridge CB2 9FD (6mins walk from Cambridge Guided busway Route A from central Cambridge Railway Station) FREE PARKING AVAILABLE
Tickets: £10 Teaching & Education Professionals. Fee covers refreshments plus two books: "What Is Poetry?" and "Poetry and Stories for Primary and Lower Secondary Schools" or £1 (ADMISSION ONLY)
Booking Information: https://michaelrosencambs.eventbrite.co.uk
In this CPD workshop, author Michael Rosen & public historian Helen Weinstein, will introduce teachers to ways of supporting students to improve their reading and writing of both poetry and prose. Historyworks has made a huge number of free resources with Michael Rosen for Cambridgeshire schools, which we will showcase at the event. All participants will receive two signed books from Michael Rosen, the latter recently published, aimed at primary and early secondary school teachers. Teachers will be taken through Michael's guidance about how students can be encouraged to embrace reading and also improve the content of their writing by evaluating their narrative ingredients using his top tips. Helen Weinstein will showcase a variety of resources including history stories, walking trails, poetry and songs which have been devised by Michael Rosen and Historyworks, for teachers to use both inside and outside the classroom, to enhance learning across the curriculum. The main aim at the end of a long school day will be to inspire teachers, share practical tips and free resources, have fun with words in poetry and prose, and also eat chocolate cake together!
'Please use our flyers to circulate on social media, and please invite friends and colleagues directly to these events using our poster which you can download below'
---
'Yours Hopefully' Poetry and Song Concert with Michael Rosen & Resound Acappella Choir - Wednesday 7th March
Date: 7 March 2018
Doors: 7pm Concert: 7.30pm
Venue: St Barnabas Church, Mill Road, Cambridge CB1 2BD
Tickets: £10
Booking Information: Book via EVENTBRITE
Facebook Event: https://www.facebook.com/events/193653941386461/
This event will be an uplifting concert of poems and songs about the 'Power of Words', including some new poems and vocal arrangements, especially commissioned by Historyworks for marking Holocaust Memorial Day 2018 on themes around kindness, migration, racism, refugees.
The poetry written and performed by Michael Rosen describes gaps in his life, about Jewish members of his family who were missing during the Second World War, and how it was for Michael to find out decades later what had happened to them and to recall them through words means that their memory has not been erased from history. His poems also challenge racism and prejudice against migrants and refugees today.
ReSound Acappella Choir will share their favourite songs of hope, solidarity, celebration and connection, drawn from different cultural traditions, all sung in glorious resonant harmony led by Rowena Whitehead.
For more information visit: https://resoundcambridge.wordpress.com/
This event will be a fundraiser in aid of CamCRAG (Cambridge Convoy Refugee Action Group), a registered charity that sends regular convoys of volunteers with donations of clothing and other items to help refugees in Northern France and elsewhere. CamCRAG will have an information stall.
Hot Snacks and Drinks from 7pm including traditional Andean savoury empanadas (both veggie and meat) from the Vargas Brothers, and an Interval 'Bring & Share' cookies and cake table - chocolate cakes welcome! There will also be a fundraiser book stall for those purchasing books for Michael Rosen to sign. https://camcrag.org.uk/
"We are a group of volunteers who live in and around Cambridge who work to help the refugees in Northern France and elsewhere in Europe. As well as sending regular convoys of aid and volunteers to the warehouse in Calais run by Help Refugees, we also organise donation collections, fundraising events and seek to raise awareness of the refugee crisis.
All the money we raise goes towards providing aid or supporting our convoys: We have no employees, and are entirely run by volunteers.
Which means we always welcome some help, whether it's joining us on a convoy to Calais, donating money, or giving your time in Cambridge."
If you cannot attend the event and would still like to make a donation to this great cause please do so at https://mydonate.bt.com/charities/camcrag
To find out more about the projects run by Historyworks in collaboration with Michael Rosen please find more information on our website about Creating My Cambridge: http://www.creatingmycambridge.com/events
'Please use our flyers to circulate on social media, and please invite friends and colleagues directly to these events using our poster which you can download below'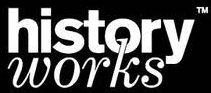 » Work with us