Madonnas & Miracles - Fitzwilliam Museum Films
Historyworks were delighted to be commissioned to make a series of short films to accompany the exhibition at The Fitzwilliam Museum Cambridge called 'Madonnas & Miracles: The Holy Home in Renaissance Italy". In conversation with the curators and the academic team we decided to produce three illustrative films. The themes of the exhibition take the viewer through the following themed areas which we responded to in the films:
Family Life
The Madonna, Christ and the Saints
Practices of Prayer
Miracles and Pilgrimage
Reform and Renewal
It was quite a challenge lighting the exhibition and the faces of the expert speakers. The exhibition was designed to give the viewer the experience ...

These photos give a glimpse of the exhibition space and the challenging recording and lighting conditions for capturing the exquisite objects and paintings on camera!

Historyworks produced 3 films for the Miracles and Madonnas exhibition. The intention of the three films was to give engaging insights into a few of ...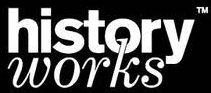 » Work with us