Sing for your School
On Thursday 2nd March Cambridgeshire Music will be hosting their 'Sing for Your School' Celebration Event at the Corn Exchange in Cambridge, where all 8 prize-winners from the Sing for Your School competition will be invited, to come together in a celebration of lyric writing, composition, music and performance.
The production team at Historyworks has been hugely enjoying supporting this as Event Producers, rehearsing with the young people, recording their songs, interviewing the composers and their children, and making the short films which will be played out between acts at the celebratory event.
The schools who entered the competition and won places to perform at the final celebratory event will attend this exciting event and will have the opportunity to perform on stage and see their especially produced film about their piece on screen featuring personalised feedback from children's poet, Michael Rosen!
The MC of the event will be Jeremy Sallis of BBC Cambs, and all the prize-winning entries, comprising the 8 schools, will not only perform but be invited on stage to receive their award. Funders and Sponsors and Partners for the event are Cambridgeshire Music, Cambridge News and Media, BBC Cambridgeshire, & Heffers.
Sing For Your School finale
Cambridge Corn Exchange 2 March - SOLD OUT

The eight Sing For Your School finalists have now been selected from the 38 chart entries from schools across Cambridgeshire by the judges pictured: Ilarna Nche, Dan Wilde, and Head of Cambridgeshire Music Matthew Gunn. The children have been busy rehearsing for the grand finale of an exciting project at the Corn Exchange on 2 March. Singer songwriters Dan and Ilarna will also perform on the night.

The eight finalists are: St Mary's School, Impington Village College, Witchford Village College, Duxford CofE Community Primary School, Waterbeach Community Primary School, Bottisham Community Primary School, St Andrew's C of E Primary School, and Cavalry Primary School.

The Sing for Your School project is designed to encourage and nurture children's song-writing talent from schools all across the county, and provides a 12-week creative song-writing scheme with lesson plans and guidance.

There was a two-stage process for judging the songs: "official reviewers" first listened to all of the entries to arrive at their shortlists based on the merits of each song. Then a panel of judges met in early January to make their selection from shortlisted songs from each category and year group. The children were inspired by many diverse subjects, all the way from bullying to bees. Comments from those taking part included: "I really like it, it makes me happy too!" "It means that we can let go of our problems and just sing", said children at St Andrew's School. At Waterbeach School they said: "We relax and feel happy, which fills us with pride and confidence and we feel part of a community". And at Impington Village College: "It has boosted the children's confidence, as their talent is being recognised outside of the school environment and has made them want to go further as writers and as a group".

Children's author Michael Rosen has added his support to the project by giving his feedback on the lyrical content of each of the eight finalists' songs. He said: "I'm over-awed and stunned by the sheer talent that the young people have - the way in which they've conjured up images, the way they've conjured up pride, the way the school pupils show the fact that they welcome each other - all this has made me feel very emotional."
For information about the 'Sing for Your School' project and event visit:
http://www.cambridgeshiremusic.org/schools-zone/sing-for-your-school/
For videos and photos of the project - please visit the albums & films which Historyworks is posting here:
https://www.flickr.com/photos/historyworks/
https://vimeo.com/historyworks
http://www.cambridge-news.co.uk/whats-on/family-kids-news/sing-your-school-listen-vote-12048078
http://www.cambridge-news.co.uk/whats-on/family-kids-news/sing-your-school-finalists-announced-12435590
http://www.cambridge-news.co.uk/incoming/proud-parents-pack-out-cambridge-12684784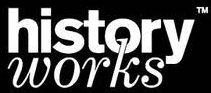 » Work with us