York Art Gallery Film - opening of new Ceramics Centre
Historyworks was thrilled to be commissioned by the York Art Gallery and the Anthony Shaw collection to film a unique collection of twentieth century ceramics in a domestic dwelling in a Chelsea Mews, and to make a film telling the story of the collector, Anthony Shaw, his motivations for allowing the Collection to be loaned in perpetuity to the York Art Gallery and then to capture how the collection was presented in the new galleries at York.
The commission was to film the ceramics and the collector, Anthony Shaw, with an attempt to help him to put into words his motivations for collecting and his relationship to the artists, and to record the house in which the collection had evolved. Here is a photo of Anthony standing outside his front door in Chelsea:
Thus Helen Weinstein organized for the Anthony Shaw Collection to be filmed in situ, to spend several days with Anthony so that he could tell us his story of falling in love with ceramics and what attracted him to collecting works which had specific qualities of incompleteness and of being fashioned in a 'painterly' way, most striking in the bulk of his collecting in the 70s to 90s in the works of the artists Ewen Henderson, Bryan Ilsley, Gordon Baldwin, and Gillian Lowndes. Here is a photo of Anthony showing the importantce of edge in a Ewen Henderson:
What was important for the York Art Gallery, who were to receive the Anthony Shaw Collection as a key element in the new COCA, Centre of Ceramic Art, was that Historyworks give the public a strong sense of the ceramics in their original domestic setting in the mews house in London, and show glimpses of how the domestic setting has been recreated within the gallery space at York Art Gallery.
Historyworks hugely enjoyed working with Anthony Shaw, who had never been on camera before, and who was most comfortable with a huge piece of ceramic in his hands, showing us what attracted him about the artists incompleteness of an edge, giving the sense of how these works are never finished, and you can live with them for years as they challenge you to undersand them!
Here is a photo slide show of some snaps taken during the filming process at the house stuffed with artworks closeby Chelsea Football Ground:
The film is available with sub-titles within the gallery (see below), and here we present it without subtitles and instead with Anthony as the narrator! ...

VIMEO TRANSCRIPTION – HISTORYWORKS FILM TITLE: ANTHONY SHAW, THE COLLECTOR I'm a Collector of ceramics, and generally of Art forms. It is very much, ...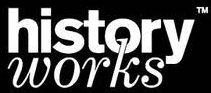 » Work with us