HISTORYWORKS PIONEERS AUGMENTED TECHNOLOGY TO ENHANCE THE VISITOR EXPERIENCE AT CAMBRIDGE MUSEUM OF TECHNOLOGY ON RIVERSIDE
Ever wondered what is behind the railings on Riverside with the impressive brick edifice to Victorian sewage and sanitation beneath the imposing Victorian chimney on Riverside? If yes, then come along for activities for a *new* history trail which will be freely available and launched by Helen Weinstein from Historyworks at Cambridge Museum of Technology on Sunday 11th September 11am to 1pm.
There will be FREE entry and facilitators between 11am and 1pm to help you access the new tour and to show you how to navigate Bluetooth beacons using a smartphone or tablet. Plus you can help Prof Helen and Curator Pam build a replica chimney and look around the museum using the *new* printed trail leaflet.
This trail is a very exciting pilot, pioneering augmented technology to enhance the visitory experience, and improving accessibility. Devised by Helen Weinstein (Creative Director of Hisoryworks) in collaboration with Pam Halls (Curator of the Cambridge Museum of Technology), it uses the Physical Web to deliver the tour to your hand held devcie taking the visitor on 12 stops with audio narrative, photographs, and a transcription for each stop. The beacons will help with accessbility to the Museum, where steps and uneven surfaces are an impediment to wheelchairs and also pushchairs, allowing the public to engage with the pumping station's history 24 hours a day!
What is really exciting about using the Bluetooth beacon technology is that it makes the tour findable when you stand by the railings on Riverside outside the front gate of the Museum even when the Museum is physically shut! Historyworks is a leader in piloting new technology for heritage interpretation and we are very grateful to Jonathan Austin of ARM for training and introduction and technical assistance from ARM in how best to pilot the Bluetooth beacons, an astonishing new method to use your smartphone or tablet to navigate around the Museum.
Do download the Physical Web app, activate and interact with Cambridge's industrial past and present as you visit this area of Cambridge. For instructions on how to upload the Physical Web app to your device, which is freely available, please use the instructions provided here
.
In the afternoon (and all Sunday afternoons up to November) the Museum is also open 2pm to 5pm when the *new* trail will be freely available still, but normal entry charges apply (Adults £3.50, Children £1.50) so try and participate in the morning when entry to the museum is free! All Welcome!!
The trail has been piloted by Historyworks with help from hundreds of pupils from Abbey Meadows, St Matthew's, St Phillip's and Ridgefield whose pupils and teachers and families have visited the museum to do history tours with Helen, with drama and drawing, and written stories, poems, raps, songs.
Location: Cambridge Museum of Technology, accessible via the Tesco Car Park on Cheddar's Lane or walk in via Riverside, CB5 8LD
For more information about the trail go to: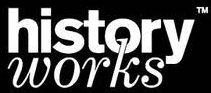 » Work with us