12.30-2pm 27th January 2016 - York Jewish History Walk - All Welcome!
WALK TO MARK HMD - FREE - DONATIONS WILL BE COLLECTED FOR YORK FLOOD APPEAL

Please join Professor Helen Weinstein (Director, HistoryWorks) and John Oxley (City Archaeologist, York City Council) and Dr Jeremy Ashbee (Head Historic Properties Curator, English Heritage) and Ben Rich (Chair, York Jewish Liberal Community) who are together leading this FREE walk. All Welcome!
DATE: WEDNESDAY 27th January 2016
TIMES: STARTS AT 12.30PM AND ENDS AT 2PM
LOCATIONS: The walk starts at the steps of The Yorkshire Museum, Museum Gardens, York Y01 7FR. The walk ends at the steps of Clifford's Tower, Tower Street, York, Y01 9SA
The history of the Jewish community in York is a fascinating if often overlooked chapter in the city's long and colourful past served up to tourists. Whilst attention is usually focused on the tragic event at the site now called Clifford's Tower, there are stories to be told along the historical tour about the resilience of the Medieval Jewish community after 1190, and also of commemoration and revival of Jewish life in the more recent past. Along the walk we will discover sites of synagogues both ancient and more recent, meet prominent Jews such as Aaron of York and the unfortunate Benedict, explore the remains of a 12th century house and the place of a significant Medieval Jewish burial ground. Then we will visit the site of the synagogue at Aldwark of the 19th & 20th centuries and learn about Jewish services and community including the newly formed congregation at Friargate in the 21st century, before finally entering the site of Clifford's Tower itself where we will reflect on murder and remembrance at the location where Jewish families tragically died on 16th March 1190.
Meet ready to depart at 12.30pm by the steps of The Yorkshire Museum and walk ends at 2.00pm at Clifford's Tower, but you can stay longer within the site to explore and learn at the end of the guided tour, and engage in further dialogue if you wish, until 3pm when the site will close to visitors. Sponsored by HistoryWorks and English Heritage who will provide maps and summary histories. All participants will have FREE entry for a tour of Clifford's Tower at the end of the walk.
Please wear comfy shoes and warm clothes. Also please be aware that there are some steep steps involved on a couple of occasions during the walk, but if it is slippery we won't go up on the walls but go to Jewbury via the pavement to stay safe!
For more information, please go to:
http://historyworks.tv/projects/2014/11/02/york-castle-project/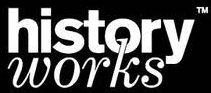 » Work with us