MAKING WOMEN VISIBLE
Do women deserve better public recognition for their achievements? With only two women featuring for creativity in the pages of the new UK passport, does it matter? With public historian professor Helen Weinstein and artist Terri Bell-Halliwell, a campaigner for more statues of women across the country.
Presenter: Jane Garvey
Producer: Anne Peacock.
BBC Radio 4 page featuring Helen Weinstein on passports at:
http://www.bbc.co.uk/programmes/p037lbnh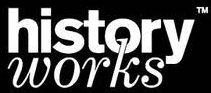 » Work with us