Cambridge History Festival
It is the inaugural year in 2015 of the Cambridge History Festival at the Museum of Cambridge from 25th February to 8th March inclusive. Historyworks is kicking off the programme with the wonderful author, Greg Jenner, chief nerd at CBBC's Horrible Histories talking at Heffers book shop in conversation with Professor Helen Weinstein for "Keeping Clean" covering the history of personal hygiene including Thomas Hobson, Cambridge's own provider of clean water and urine-soaked ruffs, and introduing us to Greg's fun new history-stuffed book, A Million Years In A Day.
There are a variety of fantastic talks including David Reynolds (author of The Long Shadow) talking about how the public memory of World War One has changed over time; and Tamsin Wimhurst (The David Parr House) about the life and artwork of this newly revealed Cambridge artisan from the Ruskin/Bodley/Leach school of designers.
The final event devised by Historyworks for the new Cambridge History Festival will be an astonishing concert, "Creating My Cambridge" at the Music Faculty at West Road Concert Hall on 8th March, all on the theme of celebrating Cambridge past and present, featurng the 'Singing History' choirs who have been working with artists such as Michael Rosen and Kirsty Martin at Historyworks during 2014 and 2015. This is a free family-friendy concert, generously hosted by CaMEO & funded by the John Lewis Cambridge Music Award.
Please find details below about tickets for the events organized by Historyworks for the Cambridge History Festival 2015. To see the full programme of dates and events for the Cambridge History Festival please find them at the Museum of Cambridge.
---
'Keeping Clean: The Surprising History of Everyday Hygiene' by Greg Jenner
Wednesday 25th February
7.30pm – 8.30pm Talk & Book-Signing
Heffers Book Shop,
20 Trinity Street,
City Centre,
Cambridge CB2 1TY
Greg Jenner in Conversation with Professor Helen Weinstein
In celebration of Thomas Hobson's Conduit, that brought fresh water to Cambridge, join Greg Jenner – Historical Consultant to CBBC's Horrible Histories, and author of the new book A Million Years In A Day: A Curious History of Everyday Life – as he discusses the surprising history of personal hygiene and public sanitation.
In conversation with Professor Helen Weinstein, Greg will explore the toilet habits of rich and poor: from Bronze Age plumbing, to Tudor England's first flushing loo, all the way to Thomas Crapper's famous washout closets. He'll also explain the strange story of how bathing fell out of fashion; first with the rise of Christianity in Late Antiquity, and then with the burgeoning science of the 17th century (when Francis Bacon so feared bathing in water he devised a bizarre 26 hour-long safety bath). We'll also hear about the history of soap, deodorant, toilet paper and toothpaste in what will be a light-hearted but stimulating evening.
Please go to Eventbrite to book tickets - concessions for students at college and school age - also special rate for #twitterstorians who do a tweet about the event before the event! To book: http://www.eventbrite.co.uk/e/greg-jenner-in-conversation-with-prof-helen-weinstein-for-cambridge-history-festival-2015-tickets-15416818118?aff=estw
Sponsored by Heffers Book Shop & Historyworks
---
Hobson's Choice: Life in a Cambridge Pub
Saturday 28th February
1.00pm -5.00pm
Museum of Cambridge,
2/3 Castle Street, Cambridge CB3 0AQ,
Free with Admission
Reenactment at the Inn

In conversation with Professor Helen Weinstein - meet Thomas Hobson the colourful Cambridge Inn-keeper - and experience Elizabethan life with Matthew and Gill of HistoryNeedsYou.com making history engaging and fun.
Come along to be introduced to the Hobsons so you can chat in a pub Tudor-style! For it is 1588, the year of the Spanish Armada, a time of war and religious division. People go to the Inn to hear news from afar whilst playing games and listening to music. Thomas Hobson runs a successful postal service from his Inn so it is the first place in Cambridge to receive the latest news from the courier. Join in to sing and play dice, tables or cards and you may hear the good news about Queen Elizabeth. There may even be some Hobsons Brewery tasters of Town Crier & Postman's Knock – watch this space!
---
'Creating My Cambridge' & Singing History with Thomas Hobson
Saturday 28th February,
2.30pm- 3.15pm
Museum of Cambridge,
2/3 Castle Street, Cambridge CB3 0AQ
Free with Museum admission
History in the Courtyard by Hobson's Fountain
Join the children of the Singing History Choir (students from 'Shout Aloud' & local primary school choirs) for a history talk illustrated with songs, drama and games about Thomas Hobson, the famous Cambridge Tudor philanthropist. You will see the original fountain that Hobson funded to bring fresh water to the people of Cambridge, and examine the unique portrait showing the whiskers and urine-soaked ruff of this eminent citizen. With music and lyrics by Horrible Histories songwriter, Dave Cohen, the presence of Thomas Hobson himself, and a talk by Helen Weinstein, Creative Director of Historyworks, this family-friendly event is part of the Historyworks project 'Creating my Cambridge & Singing History – Celebrating Cambridge Past & Present'.
This event is devised by Historyworks and generously supported by a John Lewis Cambridge Music Award.
---
Concert – Celebrating Cambridge Past & Present - at West Road Concert Hall
Sunday 8th March - Creating My Cambridge - Singing History Choirs - Free Concert - All Welcome!
3.30pm-5.00pm Concert
West Road Concert Hall,
11 West Road,
Cambridge,
CB3 9DP
All Welcome! Free Family Friendly Concert!
Join in songs featuring new compositions by Michael Rosen, (best loved writer of children's books & former Children's Laureate) set to music for songs and rounds by Kirsty Martin (who recently composed for Cycle of Songs) , Dave Cohen, (the CCBC's Horrible Histories song-writer) and Inja (composing Rhythm And Poetry with Cambridge youngsters) all performed in a special concert devised by Historyworks in partnership with CaMEO on the theme of 'Creating My Cambridge & Singing History – Celebrating Cambridge Past & Present'.
Funny songs and lyrical poems about Cambridge's people and places, past and present, and based on historical sources will be described in installations and animations during the programme of this astonishing concert of new compositions and performances that will give voice to local primary school singers, musicians, poets, rappers, storytellers, and composers.
Films and songs will illustrate the pieces by Michael Rosen about the Fitzwilliam Lions, a freedom rap performed by Inja about the Cambridge abolitionist Equiano, and some funny lyrics written by the Horrible Histories songwriter about the Elizabethan philanthropist, Thomas Hobson of Conduit fame.
By popular request, we've been asked to feature some of the pieces and community choirs from the Cycle of Songs, so that these newly comissioned songs can be experienced and shared in live performances, including Sing! & Rev Community Choirs performing "Freedom" with Inja; Resound singing "Why We Ride' and another Freedom themed song "Inside So Strong'; the Women Of Note choir performing Kirsty Martin's composition about Thomas Hobson's 'Spinning House' and the inequalities women have had to fight against in the University called 'Unsung Women'; and the piece composed by Alex Cook called 'To Seek A Dream' and the piece by Michael Berkeley newly arranged called 'Build This House'. Watch this space as we bring updates of confirmations and new pieces that the young composers and writers in Cambridge are working on this term!
This concert is sponsored by Historyworks and CaMEO and generously supported by a John Lewis Cambridge Music Award. Admission is free on the door. No tickets required. You will be seated by CaMEO and Historyworks volunteer stewards. All Welcome!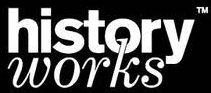 » Work with us