Laurence Sterne 300th Anniversary
To mark the 300th Anniversary of Laurence Sterne's birth, HISTORYWORKS has made an installation, filmed on location at Shandy Hall where Laurence Sterne lived and wrote eloquent prose, publishing amongst other works, The Life and Opinions of Tristram Shandy, Gentleman.
9 Readings have been chosen to convey the range of Laurence Sterne's writings and concerns, and to show 9 glimpses into the domestic dwelling that was Laurence Sterne's home. All the readings are performed by Patrick Wildgust, Curator at the Laurence Sterne Trust. To see the 9 films, go to the arrows set in the 9 Panes of the front door at Shandy Hall here:
http://installation1.historyworks.tv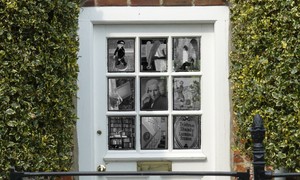 THE NINE PANES AT SHANDY HALL - CREDITS FOR INSTALLATION BY HISTORYWORKS
Camera & Edit for the 9 Readings by Ross Casswell, Sound by Jon Calver, Stills Photography by Helen Weinstein, IT development by Rick Taylor, Project Devised & Directed by Helen Weinstein.
THE LAURENCE STERNE TRUST & THE AUTHOR'S HOUSE AT SHANDY HALL
2013 is a significant anniversary for Shandy Hall and all admirer's of Laurence Sterne's work. He was born on 24 November at Clonmel, County Tipperary, Ireland in the year 2013. To celebrate and commemorate the tercentenary the Laurence Sterne Trust is involved in a series of exhibitions and events during 2013/2014. Go to the Laurence Sterne Trust website to find out more here:
http://www.laurencesternetrust.org.uk/exhibitions-events.php
SHANDY HALL HOUSES THE LARGEST COLLECTION OF EDITIONS OF LAURENCE STERNE'S WORKS
The largest collection of editions of Laurence Sterne's works, including editions in a wide variety of formats and countries of origin, is located at Shandy Hall. To find out more, contact Shandy Hall, and find further information about the collection belonging to the Laurence Sterne Trust on their website here:
http://www.laurencesternetrust.org.uk/the-collection/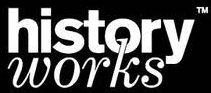 » Work with us