Producing Apps
PRODUCING APPS & AUDIO GUIDES:
We welcome enquiries about producing Trails and Apps. At Historyworks, we are developing new apps for several organizations in locations across the UK. Indeed, Historyworks has built several apps already with a series of history trails, - delivered as audio guides, texts, and photos - which can be used on mobile devices. For apps we provide a range of expertise and content: we work with curators and experts to source the top stories and design a narrative, we research and check the factual content, we shape the narrative and script the audio guides, record and edit the voices, illustrate the narratives with photographs and other sources, and when all the content is complete, we then uploade all the relevant texts, audio, and photographs to the app platform ready to be tested by our team and our partners, and then launched for the public.
---
App101 - Guide to Producing Apps
APP 101 - A SHORT ONLINE EXPLANATORY FILM ABOUT THE TECHNICAL CHOICES INVOLVED IN APP PRODUCTION:
To help to understand Apps, Historyworks has made this short online explanatory film, called "App101" for those we work with. Please share this link with colleagues and friends who may find this introduction helpful. The film explains the different tech choices for delivering an App and then reviews some top Apps that have been made for heritage sites in the UK:
---
York Apps/History Trails
HISTORYWORKS APP HISTORY TRAILS COMMISSIONED BY YORK MUSEUMS TRUST:
The first published trails are presented in the form of a tour as a mobile app and an audio-guide mp3, with an illustrative map showing the location stops, an audio guide (also provided as a script text), photographs of locations and objects. These are located in the historic city of York and developed in partnership with York Museums Trust and the Archaeologist of York City Council, John Oxley, and developed collaboratively with Researchers (including student interns) from the University of York.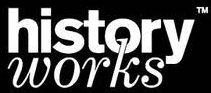 » Work with us