THE FUTURE OF THE PAST AT THE BBC
THE FUTURE OF THE PAST AT THE BBC -
Wednesday May 15th from 5pm to 7pm
& the hashtag for the event will be #bbcpast
THE EVENT IS ORGANIZED BY THE PUBLIC & POPULAR HISTORY SEMINAR, UNIVERSITY OF CAMBRIDGE
All Welcome! please do join in person and/or via twittercast
For more information about the Public & Popular History Seminar at Cambridge, please see: http://publicandpopularhistory.org/ (contact convener: Dr Bernhard Fulda bdf20@cam.ac.uk)
The Seminar is grateful for the generous support of the Trevelyan Fund - scroll down to find description of semina
---
The event: the Future of the Past at the BBC
Wednesday, 15 May, 5 p.m, Old Library, Sidney Sussex College, University of Cambridge
organized by the Public & Popular History Seminar - further info here: http://publicandpopularhistory.org/
The Future of the Past at the BBC: the production, impact & legacy of Simon Schama's 'A History of Britain
Panel Debate with
Martin Davidson, History Commissioning Editor, BBC
&
Prof Helen Weinstein, Founding Director of the Institute for the Public Understanding of the Past (University of York)
This session will see Martin Davidson, the BBC's History Commissioning Editor, and Professor Helen Weinstein, Founding Director of the Institute for the Public Understanding of the Past (University of York) and Visiting Fellow at Clare Hall, discuss the production, impact and legacy of the BBC's landmark series, 'A History of Britain'. This 15-part documentary series, presented by Simon Schama and broadcast by BBC1 between 2000 and 2002 has been hailed as both cause & symptom of the 'history boom' of the early 2000s. Martin Davidson was the Executive Producer of the series, and is now Britain's most influential TV executive in the field of history productions. Helen Weinstein is currently writing a cultural history of 'A History of Britain'.
In their discussion of this landmark TV history series, the panellists will explore the specific characteristics of TV history, and discuss changes in history productions since the early 2000s. This session will be highly original and extremely useful for Part II HAP – and it will also make a very good break from revisions and dissertation-writing! Expect clips from the series, and free wine & lemonade.
For those who cannot make it to the event in person: the seminar will be run as a Twittercast via @PopularHistory using hashtag #bbcpast. We will run a competition for the best question to panellists, with priority to those tweeted between now and the event. But you can also interact with the discussion live from 5pm on the 15th via #bbcpast. The top three questions will win hardback copies of Simon Schama's latest book, Scribble, Scribble, Scribble.
---
Short taster films
See below short films that Helen Weinstein has made about history & the media:
- in conversation with Martin Davidson about TV History Programmes on the BBC
- in conversation with Simon Schama about TV History & 'A History of Britain'
- in conversation with Dan Snow about Why History Matters
---
HELEN WEINSTEIN IN CONVERSATION WITH MARTIN DAVIDSON ABOUT TV HISTORY PROGRAMMES ON THE BBC
---
HELEN WEINSTEIN IN CONVERSATION WITH SIMON SCHAMA ABOUT TV HISTORY
---
HELEN WEINSTEIN IN CONVERSATION WITH DAN SNOW ABOUT WHY HISTORY MATTERS
---
Storify of the event
---
Storify of questions
---
Tweet your questions
THREE PRIZES WILL BE AWARDED FOR THE BEST QUESTION TWEETED TO THE EVENT = questions will be answered by Helen Weinstein (Founding Director of IPUP & Editorial Advisory Board of BBC History) & Martin Davidson (Commissioner for BBC TV History & Business)
From 5pm to 6pm Helen & Martin will present their analysis and argument about History on TV in the 21st Century and the impact of "A History of Britain" on BBC Television output then, now, and in the future (see details below)
From 6pm to 7pm Helen & Martin will answer questions
TWEET YOUR QUESTIONS INTO @historyworkstv using the hashtag #bbcpast
You can ask a whole range of questions about previous output of programming about the past on television, radio, and online
Do also ask questions about how programmes are commissioned, produced, edited, marketed, consumed &c
What is known about audiences for programmes about the past? How does understanding your audience impact on commissioning and making history programmes for radio and television?
What difference does the slot, channel, genre, format make to the product? What difference does multi-platforming make to the shape and reach of the programming product?
How does fresh talent and new content get on air?
TWEET YOUR QUESTIONS FOR THE Q&A
to @historyworkstv using the hashtag #bbcpast and we will attempt to answer during the Q&A and also after the event if we run out of time during - so please do join in - and there will be a #Storify at the end of the event - which will be shared on this website and shared with a range of BBC Commissioners - ie a great opportunity to have a voice with those who make decisions about what programmes about the past are broadcast - and for you to have direct contact through sharing your questions and ideas! Hurrah!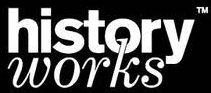 » Work with us