TWR: @TheWomensRoomUK Launch
THE WOMEN'S ROOM celebrates their official launch!
Historyworks is supporting TWR & the launch. We recorded the speakers and made podcasts, we also captured the event with stills photography, and we've made an archive of the tweets via Storify. See below to find links. Please take the links and share the resources and encourage everyone you know to celebrate TWR to encourage more women to register their expertise and for the media to take on board the challenges from TWR about what it means to be 'expert' and to increase the media air time and utilize the expertise of women!
ABOUT The Women's Room - find the fab website here: http://thewomensroom.org.uk
---
Launch event photos
DONATED BY HISTORYWORKS FOR @TheWomensRoomUK Launch
FLICKR - LINKS TO THE PHOTOS OF THE LAUNCH showing speakers, guests, activities, community!
---
Launch event podcasts
AUDIOBOO - LINKS TO THE LAUNCH SPEAKERS: starting with a welcome speech by Caroline Criado-Perez, who, in turn will introduce Liz Barclay, Tami Hoffman, Ayshea Buksh, Lis Howell, Barbara Kasumu, Camila Ruz, Vicky Beeching.
Caroline Criado-Perez (Freelance Journalist and Co-founder of The Women's Room)
Liz Barclay (Broadcaster, Journalist and Trainer at The Media Coach)
Tami Hoffman (Sky News Interviews Editor)
Lis Howell (Director of Broadcasting at City University)
Camila Ruz (Freelance Science Journalist)
Vicky Beeching (Writer, Broadcaster and Visiting Research Fellow in Internet Ethics at Durham)
Mary Hockaday (Head of Multimedia Newsroom, BBC)
---
Launch event storify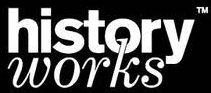 » Work with us