Eurotast top up training
Prior to her fieldtrip to St. Maarten for the Eurotast research project, Postdoc Temi Odumosu has been honing her location recording and interview skills by taking advantage of some top up training in the studio with Jon Calver.
EUROTAST is a Marie Curie Initial Training Network (ITN), supporting a new generation of science and humanities researchers to uncover and interpret new evidence on the history and contemporary legacies of the transatlantic slave trade.
Historyworks is providing media training to the Experienced Researchers on the project to support them to be successful in disseminating the project.
The network will be running for four years from 2012 to 2016, and will enable 13 PhD researchers in history, archaeology, social anthropology and population genetics to work collaboratively across disciplines to provide new perspectives on this history. The research will be focused on three themes: Origins, Life Cycles, and Legacies, which it is hoped will not only lead to further detail on the slave trading system, but also help demonstrate how slavery fundamentally shaped the cultural and biological experiences of people of African descent around the world.
For more information, go to www.eurotast.eu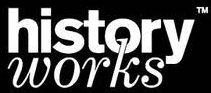 » Work with us