EUROPEAN RESEARCH COUNCIL SYNERGY GRANT
Historyworks plans to train academics to present their work with a variety of outreach and media dissemination activities for an important European project for Medieval Studies in Central and South-East Europe.
Historyworks is assisting with this ERC grant by providing the media training and media products for academics. This is an essential part of the project that will examine how the study and research of the Middle Ages in the post-Communist countries can be mobilized to better serve the research and dialogue in the EU. If successful, Historyworks will be collaborating with four research teams in Bosnia-Herzegovina, Bulgaria, Hungary and Serbia.
DELIVERY OF MEDIA TRAINING AND MEDIA PRODUCTS FOR ERC
Historyworks will offer training in writing of press releases, magazines and newspaper feature articles for disseminating research into the public realm. The team at Historyworks will provide sessions in story-boarding and scripting, presentation and narration, stills photography and editing and vodcast illustration, web design and web writing, video filming and editing into documentary shorts, sound recording and editing into audio podcasts or radio broadcasts, app development and app production.
Specifically, Historyworks has committed to workpackage including:
1. Production of teaching tools (all levels of education);video materials, online tests, multimedia for use in classroom and for distance learning; materials for schools and universities – textbooks for teachers – handbooks for readers
2. Historical material presented (in various media: documentary films, radio programmes, podcasts, vodcasts, stills, sound installations, websites, radio and tv tasters and show reels, audio and film content for events and conferences and websites and exhibitions and apps) for popular consumption, using national / regional / intl. media, especially content dealing with major abuses of history
3. Resources to support field-trips (to historical sites and monuments) for schoolchildren
4. Multimedia apps on the region's monuments, sites and material remains
5. Cultural tourism and civic development (e.g. urban festivals, rural fairs and games, food or music festivals, tourist initiatives with local SMEs and micro-enterprises)
IT/social media platforms for exchanging teaching and research resources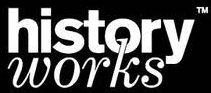 » Work with us