HISTORYWORKS TRAINS RESEARCHERS IN PRESS RELEASES AND PRESS INTERVIEWS
Once the York trail leaflets, podcasts and apps were ready for launch, BBC Radio York featured the Roman and Great War Trails. See Adam Gutteridge, IPUP Research Fellow, outside the BBC office. Adam was a terrific communicator and advocate for understanding what daily life was like in York nearly two thousand years ago.
An important part of the training programme offered to the interns and researchers has been in how to write a press release about the historyworks trail products and also how best to present their own research. We ran several coaching sessions over the summer and autumn and had very high uptake from researchers. By the end of each session, everyone really had practiced well how to express in a press release and in a mock interview, why their research matters to those outside academia !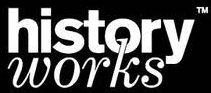 » Work with us